19 February 2005 Joseph likes little critters!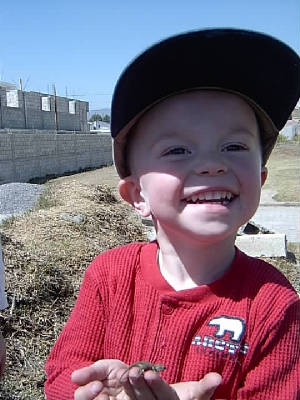 17 February 2005 Joseph just loves to be with his Daddy, so Daniel often takes him out to do "guy stuff" while the girls and I do school. Here are my two guys after a long morning of running errands together. Daddy needed to stretch out his back, so Joseph did, too. :o)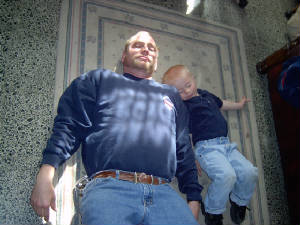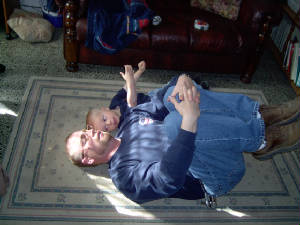 24 January 2005 A squeeze from Joseph...
This morning Joseph came up to me and said, "I -- squeeze you."
I said, "Oh, GOOD, a squeeze from Joseph!" and I got down to his level.
He put his little arms around me and just barely squeezed. "I not -- hurt you," he said.
That's my sweet little man :o)